July 8, 2014
13 Things You Might Forget on your Wedding Day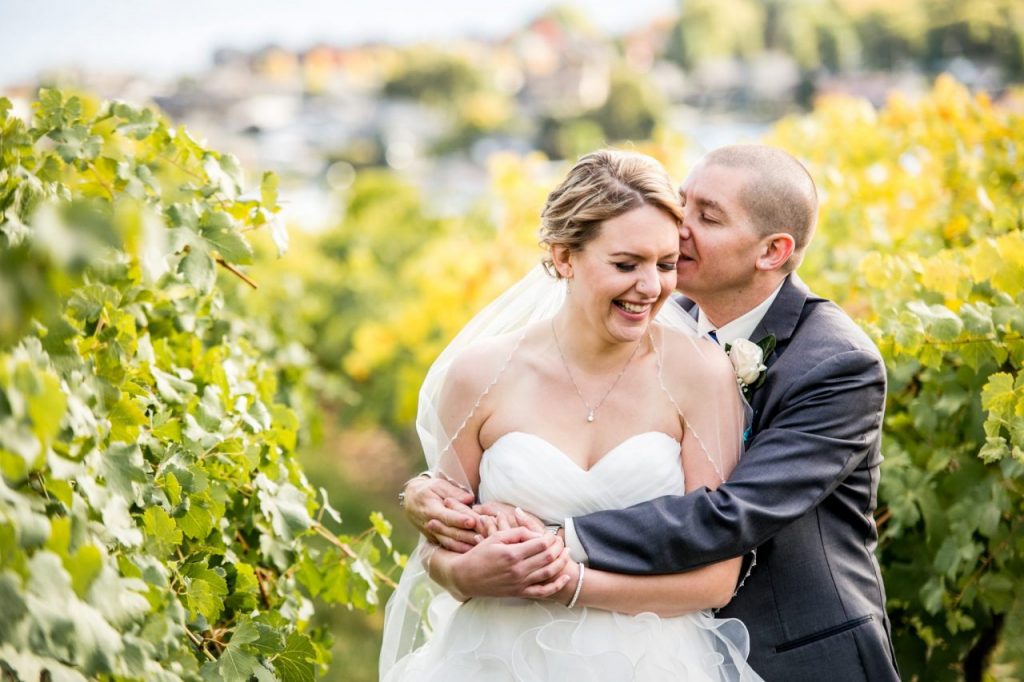 As a former bride, bridesmaid and a wedding photographer in Kelowna, I've seen it a thousand times.  You feel overwhelmed and worried you are forgetting to do something weeks or days before the big day. Truth be told you probably are but hopefully it's minor, or this list makes you go, "OH YEAH!" I've compiled a checklist to help you remember several last minute details that you might have forgotten.
---
1.  Food. Make sure you bring food or order in on the wedding day. Many brides spend the morning doing a bazillion things, getting their hair, makeup and photos done and completely forget to nourish themselves. Don't forget to feed the groom too! When getting ready it's a great time to pack a small cooler of water bottles for the portraits if you know you won't have a chance at the ceremony.
---
2. Legal documents. Believe it or not, I've seen it happen. Do you have your marriage license? Many times the officiant will be sure to have this beforehand, but if not, give it to someone trustworthy! And be careful not to light it on fire next to a candle. I've seen that happen too!
If you are leaving for your honeymoon immediately after the wedding, make sure you pack your passport, ID and travel documents.
---
3. Payments. I request final payment from my couples prior to the wedding day, but many vendors request to be paid on the day. In which case, bring along envelopes, cheques, or any other means of payment for your vendors and keep them SAFE, but better yet – pay before the big day. It's always awkward for vendors to try and collect payment in the middle of a fabulous dance party.
---
4. Rings. Don't forget these. You will need them. 🙂
---
5. Itinerary(s). Provide all of your vendors with a detailed itinerary. It's important to outline specifics for your vendors. For example: Your DJ will need to know when to play each song, when you will be entering the reception, when your first dance will begin. Your decorator will need to know when they will have access to decorate and how long they will have. Your photographer will need to know the locations and times of all photography such as the formals, hair and makeup, etc. Check with your vendor to see what specific information they require.
---
5.1. Guest Itinerary. If you are doing programs, be sure to tell guests what time formal photos are going to occur if they are going to be in them especially, as well as what time your wedding is OVER. I like to have the officiant announce this before the ceremony begins, this way I have already had a chance to scout my fabulous portrait location and can have the officiant just point right to it.
---
6. Shot List. This is important so your photographer knows who will be in each family photograph. Please don't bring a selection of Pinterest photos though. Some photographers might like this, but I prefer to work through my own creative process and focus on your day instead of other photographers images that can't be replicated.
---
7.  Seating plan and place cards. Self-explanatory
---
8. Bridal Emergency kit. This can be both useful and important! I myself have made these kits for friends getting married and most of the stuff was used at one point. Some things I recommend including are:
Gum
Mouthwash
Bobby pins
Needle and thread
Tide bleach pen
Deoderant
Mini hairspray
Lip gloss/chapstick
Band-aids
blister covers
Clear nailpolish
Body tape (for dresses that expose, or even a last minute tear in a dress)
Lint roller (especially helpful for grooms)
Kleenex
Nail file or emery board
Advil/Tylenol
Water
Granola Bar
Safety Pins
Pen or Pencil
Condoms.  You never know, OK!
---
9. Outfit. You probably won't forget your dress, but arrange to have all the wedding pieces brought to your location. Hair and headpieces, shoes, alternative comfy shoes, lingerie, purse/clutch, jewelry, corsage, and veil.
---
10. Transportation. Arranged to have transportation arranged for you and your wedding party to arrive and leave each location, and safe transportation to ensure no one drinks and drives.
---
11. The little things. Pens, toasting glasses, guestbook, cake cutting materials, wedding favors and gifts, seating/place cards, pew cards, flower girl basket/petals, ring bearer pillow, maps, matches for candles, disposable cameras, rice/petals/bubbles, cake topper, corsage, vows, boutonnieres, umbrellas/parasols/fans, bouquets.
---
12. Delegate. Leaving people in charge of specific parts of the wedding can be a huge load off. If you leave select people in charge of 1 or 2 tasks, it will all go much smoother. Hiring a day-of wedding coordinator or wedding planner can also help with this substantially. Be sure to arrange a ride for all your gifts to get home. This might take up a lot of space!
---
13. Hydrate and rest. Hydrate your flowers, and yourself. Rest and sleep and relax! Your day will be memorable and special and important even if you forget to do everything on this list.
You might also like
April 21, 2017

March 11, 2015