Nanaimo Photographer telling your story one image at a time
Nanaimo Photographer Lori Brown specializes in real moments and telling authentic stories. Photography is about creating a record for future generations. Moreover, to share your life, your experiences, and your personality with people who aren't born yet.
As a Nanaimo wedding photographer and family photographer, I am passionate about providing high-impact images to clients. I want to share my perspective that isn't often seen by my clients. The results are moving photographs that emit emotion. There is beauty, humor and love in each facet of life. I am not satisfied until I offer something profound. Something with context, meaning, emotion and authenticity. You don't have to worry about looking picture perfect. I use my skill and experience to get those beautiful images without ANY effort from you. Additionally, I offer traditional portraits in an artistic and intimate way.
Above all, clients will receive photographs that friends and family won't dread looking through when you pull out your albums at dinner parties.
I offer photography for couples and families. In addition to weddings and family photography, I offer headshots, boudoir, newborn, and maternity. Please contact me for photography outside of these genres.
Servicing Vancouver Island from Campbell River to Victoria; including Nanaimo, Duncan, the Cowichan Valley, Parskville, Tofino and more. Additionally, I still continue to service the Okanagan Valley including Kelowna, BC.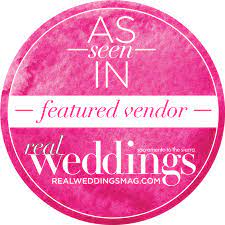 Nanaimo Wedding Photography
As an award-winning Nanaimo wedding photographer, I have joined couples throughout British Columbia and beyond to capture their memories. I create a visual record for couples and their families to cherish for decades to come. My style is rooted in photojournalism with a mixture of high-fashion portraiture. I enjoy creating timeless images that won't go out of style over the years and prefer to use editing styles in line with classic dark-room processes.
If you'd like to learn more, please click below.
Nanaimo Family Photography
I've always thought family photography should be FUN! More fun than stiff portraits with bored kids and stressed parents. As a mom of two kids with ADHD and a former preschool teacher, I understand that family photos NEED to be a positive experience. Your session should be enjoyable for everyone involved – especially parents! My family photo sessions are fun, relaxed, and everyone feels relaxed enough to be themselves!
I'd love to make memories for your family. For more info, click the link below.
Nanaimo Headshot Photography
As a Nanaimo headshot photographer, I specialize in portraits that reflect your personality and your business. I have photographed headshots for actors ensuring they are marketing themselves appropriately for roles, as well as corporate professionals. I ensure that the lighting, passing, and your wardrobe accurately reflect the message you want to convey.
If you'd like to learn more, please click below.